Sanitary Gauges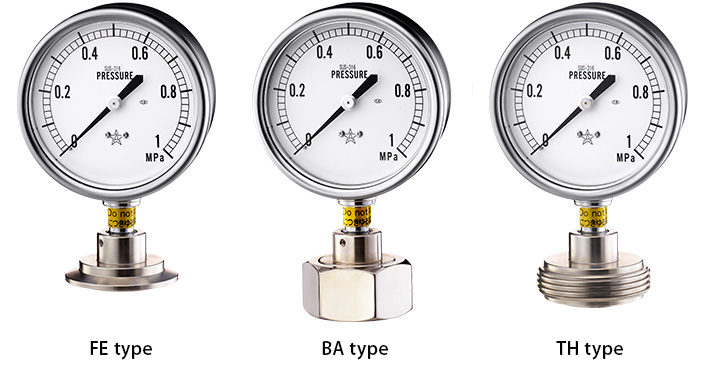 Overview
A sanitary gauge is a type of diaphragm pressure gauge whose connection is manufactured in accordance with the IDF standard. As the diaphragm is welded, connection part can be easily washed.
Features
Manufactured with sanitary and clean externals and pressure receiver for pressure measurement in food and medicine industries.
Connection is in conformance with the IDF (International Dairy Federation) standard and the standard sizes applied for piping are mainly 1S to 3S.
Sealed liquid is harmless and approved as a food additive.
Filled with glycerin to eliminate needle fluttering when used under harsh vibrations and pulsations.
PDF CatalogRequest a drawing (PDF)