We have been dedicating our expertise in manufacturing high-quality and high-precision pressure gauges for our customers and gaining their trust since 1919.
With this experience and technical know-how cultivated through the 100 years of pressure gauge manufacturing since our founding, we have the capability to flexibly address the needs of our customers who require small amounts of customized products through small-lot production, something that many other manufacturers cannot match.

With our unique production system that we developed throughout our long history of manufacturing, we will continue to meticulously manufacture high-quality one-of-a-kind pressure gauges at a low price and with the fast delivery time that our customers expect. Through these efforts, we will strive to contribute to the development of future industries and of society.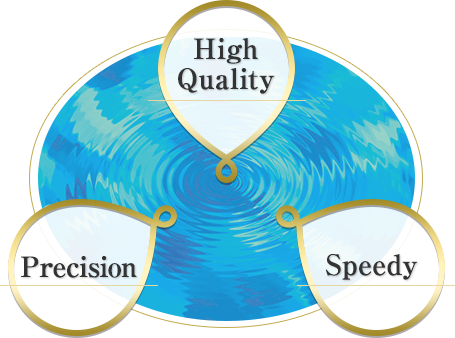 We will recommend various different pressure gauges based on your needs.
Diaphragm Seal
Pressure Gauges

Diaphragm pressure gauges are suitable for measuring fluid with high acidity, alkaline, viscosity, or coagulability and are mainly used in the field of chemicals, petrochemicals, paper manufacturing, food, and the like.

Weather Proof type
Pressure Gauges

Pressure gauges in sealed containers are made based on JIS B 7505-1 Bourdon tube pressure gauges and are suitable for outdoor use or the use in an environment with poor atmospheric quality.

Glycerine Pressure
Gauges

Glycerin-filled pressure gauges can be called the ultimate pressure gauges and perform satisfactorily even under severe vibration and pulsation, believed to be an impossible measuring environment for any other pressure gauge.

Sanitary Gauges

Sanitary pressure gauges are designed to be particularly sanitary and hygienic for use in the food and pharmaceutical industries.
The diaphragm is welded and the connecting parts are easily washable.

Leave Pointer Gauges

Pressure gauges with a maximum indicating pointer indicate the maximum peak pressure during usage. It is mainly used for pressure measurement during destructive inspection and the like.